National Umbrella Quoting
All carriers are A.M. Best rated A or higher. Not all business will qualify and may not be available in all states. The Underwriting and Coverage options below are a general summary. Coverage may vary depending on the state and risk. Please contact your Account Executive for details specific to your risk.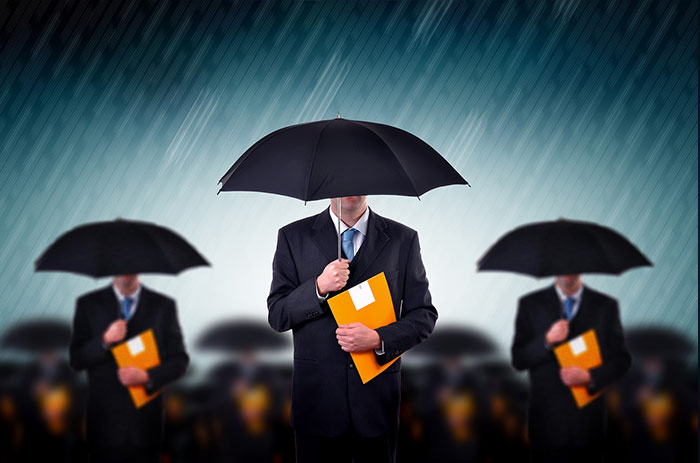 Click on the Products Below
Personal Umbrella
Personal Umbrella available nationally with AM Best Rated A++ company. Broad coverage including limits up to $10,000,000 for preferred risks.
Get a Personal Umbrella Quote instantly with an A++ Carrier!
At NationalUmbrella.com we offer one stop shopping for Preferred, Standard, High Risk and Celebrity Personal Umbrellas.
Product insured by United States Liability, A++ Berkshire Hathaway Company
Broad Coverage including Limits up to $10,000,000
Real Time Underwriting Support with Experienced Underwriters
Policies Issued Electronically
Direct Bill
Multiple Payment Options Including Check, Credit Card, or EFT
Multiple Installment Options all Interest Free!
Automatic Renewals with Renewal Certificates
No MVRs
map icon View map of admitted & non-admitted product eligibility >>
NationalUmbrella.com – your personal umbrella source for broad coverage at a competitive price and ease of use!
Call 1-888-875-1969get an instant quote online.
for a Personal Umbrella Instant Quote from 9:00 AM – 8:00 PM EST or
Personal Umbrella – Excess
Product Advantages
Follow form umbrella coverage
Personal Injury protection automatically included when provided by underlying coverage
Motor Vehicle Reports can be ordered by carrier
Efficient online capabilities
Eligibility Criteria
Operators between the ages of 23 and 75 who have had up to four violations and three accidents
Operators under 23 or over 75 who have had up to three violations and two accidents
Unlimited number of vehicles including motorcycles, motor homes, recreational vehicles, boats and personal watercraft
Residences with protected swimming pools
Watercraft up to 26 feet in length not capable of speeds in excess of 50 mph
Applicants with liability claims up to $50,000
Eligible Risks
Operators 90 years of age or older
Applicants who are considered High Profile
Households with up to ten violations and five accidents
Households with up to two drug and/or alcohol related offenses
Risks with protected pools
Applicants with pets that are not excluded by primary policies
Applicants with an incidental business activity
Risks with Underlying Business Auto or Garage Coverage
Applicants with open liability claims
Households with up to 3 major convictions
Individual operators with up to 2 major convictions
Ineligible Risks
Any risk where the named insured is other than an individual or husband and wife
Underlying Coverage written on a Commercial General Liability Form except for Business Auto
Individuals with more than one Drug or Alcohol conviction or households with more than two Drug or Alcohol convictions
Households with more than ten violations or five accidents
Individuals convicted of a felony
Applicants with primary residence in Louisiana, West Virginia or outside the United States
Any risk where land is leased to others for purposes of hunting, fishing, or other sporting or recreational purposes
Watercraft in excess of 75 feet or watercraft capable of speeds in excess of 50mph
Operators between the ages of 23 and 75 who have had more than four violations and three accidents
Operators under 23 or over 75 who have had more than three violations and two accidents
Risks not having 100% of the wiring on circuit breakers
Risks having existing tax liens
No prior, existing or pending bankruptcy in the past 5 years
Risks located in Alaska or Louisiana
Risks not having 100% of the wiring on circuit breakers
Risks not having functioning and operational smoke and/or heat detectors in all units and/or occupancies
No prior, existing or pending bankruptcy in the past 5 years
Property Risks located in Hawaii (GL is eligible)
Risks with prior, existing or pending bankruptcy in the past 5 years
Risks with more than 2 losses (excluding closed without payment) in the last three years
Applicant has not, is not, and will not act as franchisor or Grantor of a Franchise
Available Limits
Limits available up to $10,000,000 (Max $5,000,000 in Florida)
Limits available up to $5,000,000 for risks with drug and/or alcohol related offenses or operators under 23 or over 75
No UM/UIM is available with this product
Submission Requirements
United States Liability Insurance Group Personal Umbrella Application or an ACORD Personal Umbrella Application
Review of motor vehicle records will be required at binding for all operators in the household