Watercraft Quoting
All carriers are A.M. Best rated A or higher. Not all business will qualify and may not be available in all states. The Underwriting and Coverage options below are a general summary. Coverage may vary depending on the state and risk. Please contact your Account Executive for details specific to your risk.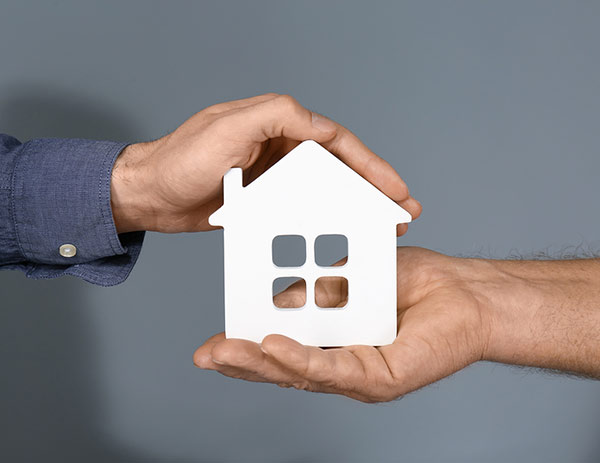 Click on the Products Below
Excess Personal Watercraft
Product Advantages
Follow Form Coverage
Can be used as a buffer layer or as a standalone policy
Eligibility Criteria
Watercraft up to 50 feet in length
Watercraft with speeds up to 50mph
Unlimited youthful operators
Inboards, Outboards, In/Out Drives, Sail Boats, Jet Skis are all eligible
Can be high profile-entertainer, professional sports figure, or politician
Eligible Risks – Includes all of the above characteristics except where amended below
Corporate ownership of watercraft is eligible providing use is solely for private recreational use of the owner/partner of the corporation
Risks with up to five accidents
Operators with up to five violations or a major violation
Operators with a single Drug or Alcohol related offense
Watercraft up to 75 feet in length
Ineligible Risks
Risks in the states of Louisiana, Alaska or West Virginia
Watercraft that are more than 75ft in length
Watercraft used in races, speed contests or other forms of competition
Watercraft used for business or used to transport people or property for a fee
Watercraft that is chartered
Amphibious craft, Airboats, Hydrofoils, Hydroplanes, Iceboats, Kit boats or any Homemade Vessels
Watercraft that travel in excess of 50mph
Minimum Attachment
Our minimum point of attachment is 100,000/300,000/25,000 for Jet Skis and 100,000/300,000/50,000 for all other boats up to 26ft
For Boat Lengths of 26ft to 50ft the minimum point of attachment is 250,000/500,000/100,000 or $300,000 combined single limit (CSL)
Boat Lengths 50ft to 75ft the minimum point of attachment is 1,000,000 CSL
Available Limits
Excess limits up to $5,000,000 are considered upon submission
Submission Requirements
Our Excess Personal Liability Application
Motor vehicle records will be required for all operators
Small Boatsman Personal Watercraft
Click to Quote Now
If you do not have a login for this product, please contact Jackie Plank (jplank@nrsinsurance.com) Ext. 6111.
Product Advantages
Personally owned or corporately titled
Fishing equipment coverage
Water sport liability included for most boats
$500 Emergency towing coverage included
$1000 Personal effects coverage included
Boat lift coverage (optional)
Diminishing deductible for most boats up to 65 MPH (no deductible after four claim free years- decreases by 25% after each loss free year)
Pollution liability included with separate $500,000 limit
No limit on vessel age for hull coverage
Replacement cost, agreed value, and ACV settlement options
Uninsured boater coverage included equal to watercraft liability, up to $500K
No lay up restrictions
Med Pay coverage
Eligibility Criteria
Small boats up to 26'11" in length & maximum speed up to 100 MPH
No restriction on boat type or value
Available in every county NATIONWIDE excluding Broward & Dade
Any age on vessel hull for full coverage
Inboard, inboard/outboard (stern drive), outboard, air/propeller, sail, jet, and manual
Up to 2 engines
Boat types: Runabout, fishing, cruiser, pontoon/triton, sail, houseboat, inflatable, PWC, manual, hovercraft, airboat, high performance vee, high performance catamaran, homemade/kit and mini (sport)
Material type: Fiberglass, metal/aluminum, wood, composite, inflatable, poly & other
Ineligible Risks
Over 26'11" and speeds exceeding 100 MPH
Located in Broward & Dade Counties
Held for sale
Used commercially
Hull has fiberglass over wood
More than 2 main engines
Turbine engine
With an exposed engine compartment and/or over the transom exhaust
Horsepower exceeds manufacturer's maximum capacity
More than 3 owners
Operator less than 25 years old on a watercraft with speed equal to or greater than 66 MPH
Owner or primary operator under the age of 18
Excess motor vehicle violations and/or marine losses
Available Limits
Submission Requirements
For questions regarding a submission, contact Morgan Domingue at mdomingue@nrsinsurance.com Ext. 6282.
Yachts, Sailboats, Catamarans
Windstorm:
The hurricane-exposed program offers coverage for many types of vessel in hurricane and windstorm-exposed areas.
Program Features
Vessels up to $2,000,000 USD in value
Motor Yachts, Trailercraft, Sailboats and Catamarans
Go faster boats up to 90mph
Liability limits up to $10,000,000 USD
Medical Payments, Personal Effects, Tender and Trailer coverage available
Specialist Fleet Underwriters
Non-Windstorm:
Program Features
Vessels up to $2,000,000 USD in value.
Motor Yachts, Trailercraft, Sailboats and Catamarans.
Go faster boats up to 90mph.
Liability limits up to $10,000,000 USD.
Medical Payments, Personal Effects Coverage, Tender Coverage and Trailer Coverage available.
Heavily discounted rates for vessels laid up during the year.
Discounts for insureds that are able to demonstrate that their vessel is suitably winterised.
Discounted rates for vessels located on inland waterways that are not exposed to saline waters.
Excess Liability:
Program Features
The maximum limit available is $10,000,000 USD and $1,000,000 USD limits above carrier's in-house limits:
$2,000,000
$3,000,000
$4,000,000
$5,000,000
$6,000,000
$7,000,000
$8,000,000
$9,000,000
Excess liability facility is not available on fast boats and may not be available in the event that excess liability underwriters fail to approve an application due to adverse risk features.
A supplemental application may be required depending on risk type and coverage selected. Please contact your assigned Account Executive for more information.